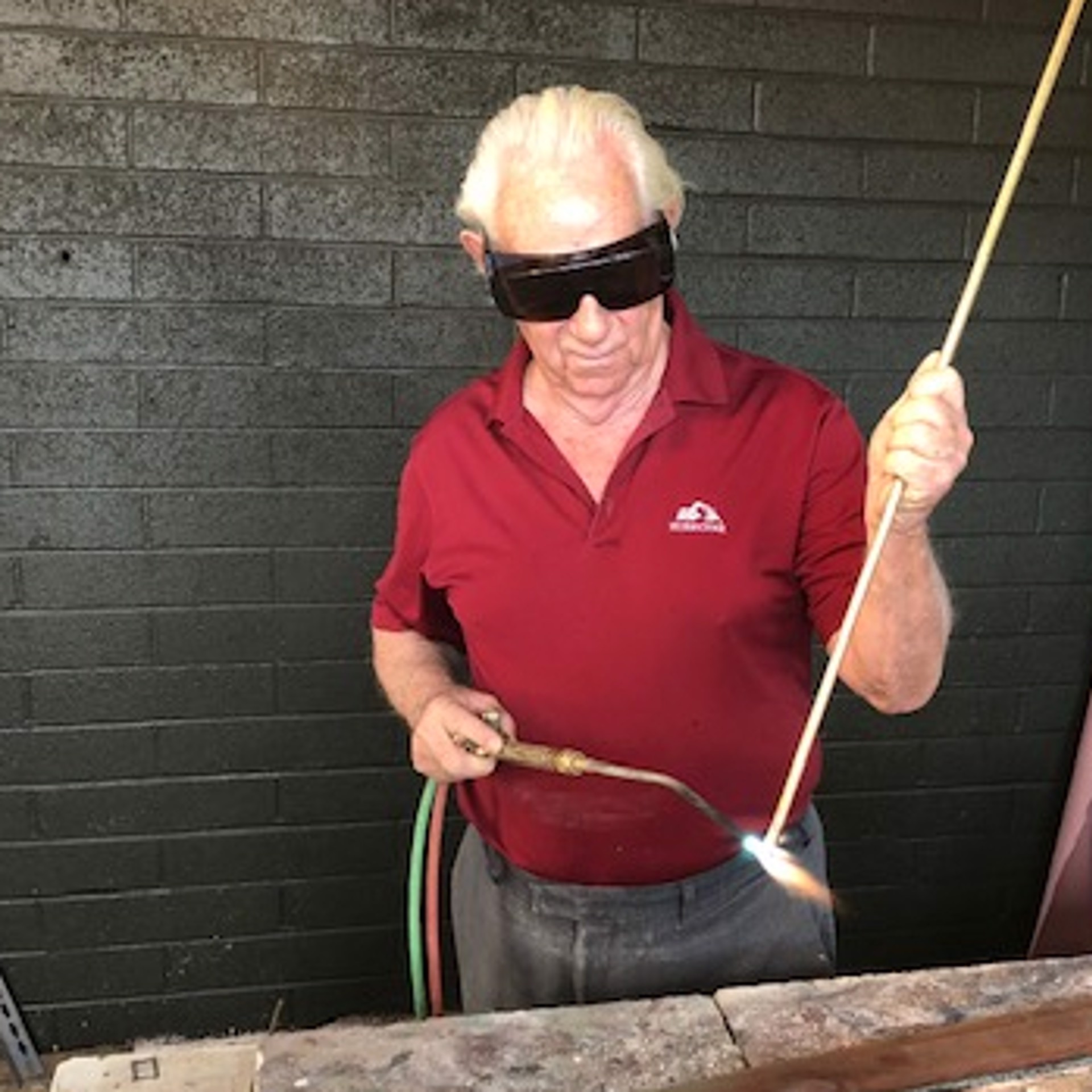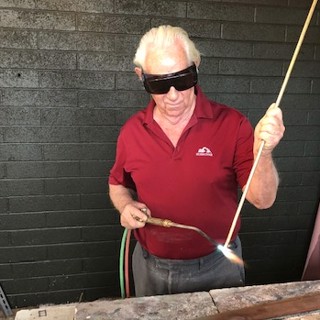 BRONZE AND COPPER, ACRYLIC PAINT
MICHIGAN, USA
For five decades R. Smith has produced original welded bronze and copper sculptures of trees and wildlife, utilizing nothing more than an oxy-acetylene torch and a pair of pliers. This makes each of his works truly one-of-a-kind. Smith sums up his artistic credo with these thoughts: "I firmly believe that art is an act of both creation and communication. The work of art must strike a responsive chord in the viewer, who becomes a co-creator in the sense that his own interpretation and appreciation of the finished piece is is shaped by, and in turn shapes, his personal experience with the subject and the medium of its expression.
If too much is filtered out of an abstract rendering of the subject the resulting work is obscure, and it is relevant only to the artist and a small group who share his vision. He prefers to produce art which appeals to a broad spectrum of people. An artist-communicator gains a following to the degree that his art resonates with the viewing public." Smith specializes in commissions and welcomes input from the artistic sensibilities of each of his clients.
A statement from the artist
"I grew up close to the outdoors, and from an early age I was fascinated by the natural world.
As a youth in the decade of the fifties I would spend long summer days observing wildlife collecting leaf samples, and sketching scenes from around our north woods Michigan home. Winters were passed interpreting these memories in oils on canvas. I felt completely immersed in the colors, sounds, aroma, and even the taste of the forest. This was the beginning of a lasting and intensely spiritual relationship with nature that permeates my art to this day."
-Richard Bell Smith
Read More
Recently Sold Pieces (COMMISSIONS AVAILABLE)