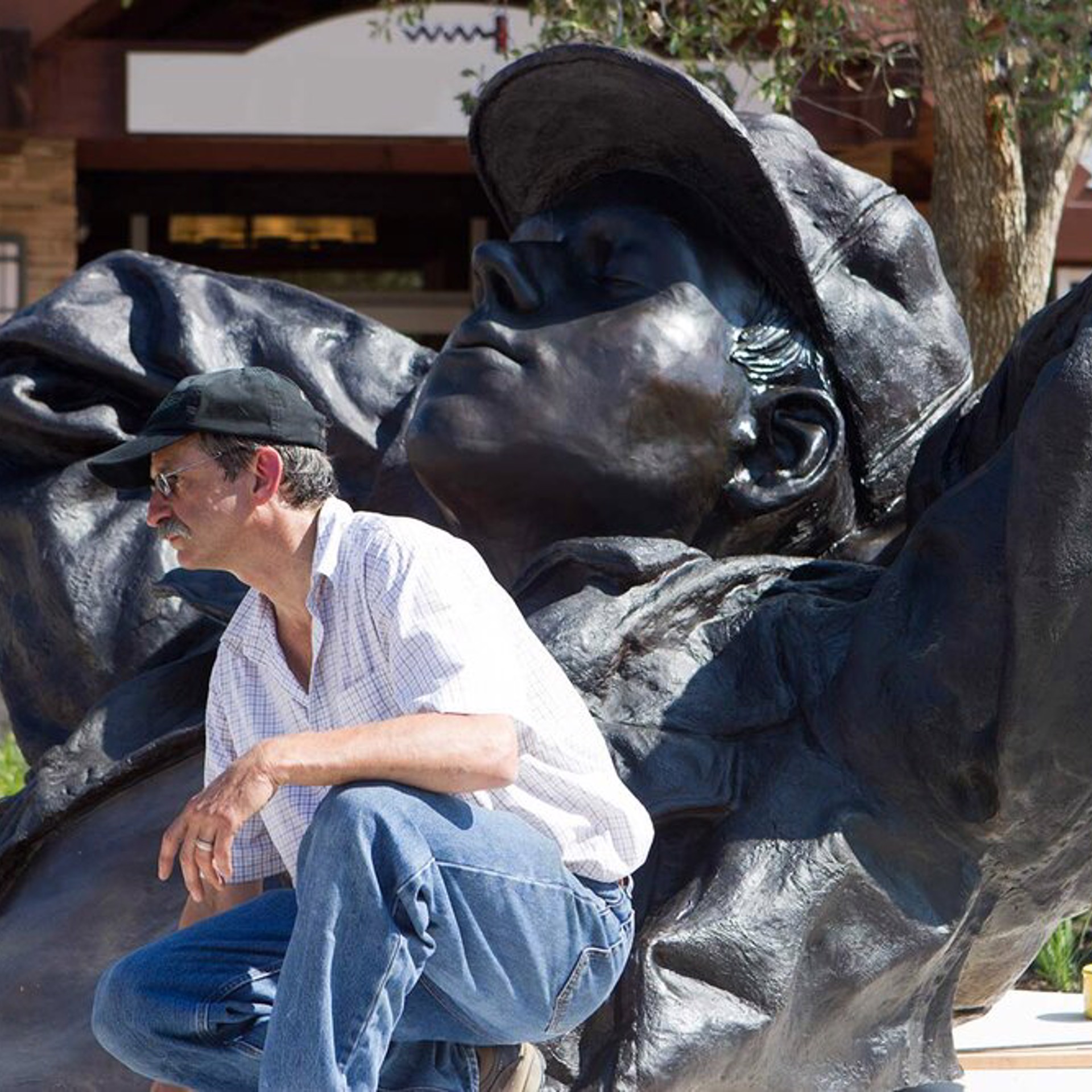 "The general theme embodied in my figurative sculpture is a sense of perseverance, optimism, and humor being embraced in the face of adversity. I was raised on a farm and to a certain extent my imagery grows out of my emotional and visual experiences of those early years. How deeply those experiences are ingrained in my subconscious becomes apparent when I consider that almost all my dreams involve the farm in some way.
An influential memory was my visceral reaction to the cracks in the ditches that naturally resulted from the interaction of dirt, water, and sun. Another powerful memory was the anxiety, fear and hope experienced living through times of flood and drought. I use the cracked surfaces and the illusion of the figure emerging from the ground plane to communicate to the viewer something basic and fundamental about those remembered feelings in the hope that a deep chord of familiarity will be struck, appreciated, and acknowledged."
After graduating from Humboldt State University with a Bachelors of Arts degree in Ceramics David moved to Norman, Oklahoma in 1980 to attend graduate school and received his MFA in sculpture in 1984. He was awarded a regional NEA Fellowship in 1985 and a six-month residency in the Kohler Arts/Industry program in Wisconsin in 1987.
After finishing at Kohler, he was awarded his first large-scale commission from Triad Development Co. in Knoxville, Tennessee. He has since been commissioned to create large scale sculpture across the United States including the "Desert Wildlife" installation at the Gate D Terminal of McCarran International Airport in Las Vegas, Nevada.
Read More
Recently Sold Pieces (COMMISSIONS AVAILABLE)