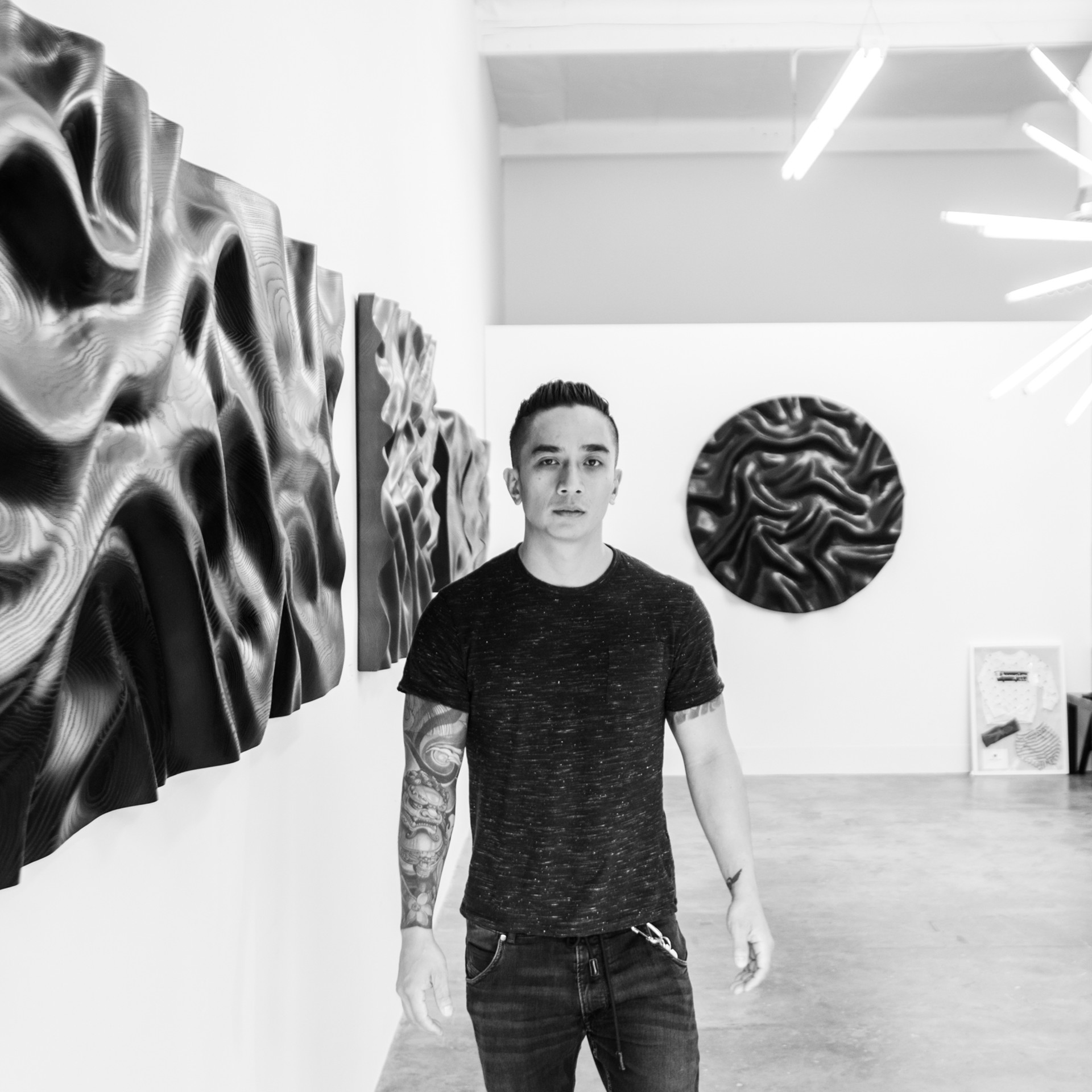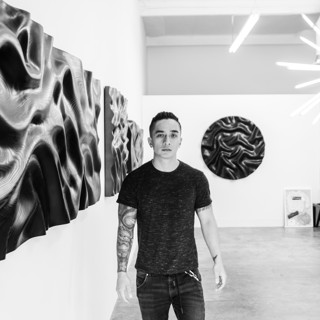 ORGANIC WOOD FORMED SCULPTURES
CALIFORNIA, USA
Introducing Dan Nguyen, often known as NUGE, pronounced like "NOOJ". This nickname originated from friends who mispronounced the last name "Nguyen", but has since become a familiar and endearing moniker. NUGE pursued architectural studies at Roger Williams University in Rhode Island, ultimately earning a Masters in Architecture. However, upon working in the field for several years, it became clear that the professional experience vastly differed from the vibrant, imaginative process experienced during academic pursuits. Professional work involved being tethered to a computer, generating construction documents, and reconfiguring condominium layouts, whereas architecture school allowed for boundless creativity.
The art that NUGE produces today serves as a form of resistance against the confines of architectural practice. Organic forms are crafted from wood, presenting a striking contrast to the rigid lines and structure commonly associated with architecture. NUGE's work emphasizes flow, energy, and human connection, which is why everything is created by hand.
In an age where technology is deeply ingrained in daily life, offering instant gratification, there is a certain allure to creating something heartfelt and tangible. This approach necessitates immense patience, but also provides an opportunity to revisit the work each day. By manually shaping the surfaces, an experience unattainable through computer screens is achieved. The energy infused into each piece is palpable as the artist's soul is poured into the work. It is the hope that others will derive as much enjoyment from the artwork as NUGE does in the process of creation.
Read More
Recently Sold Pieces (COMMISSIONS AVAILABLE)