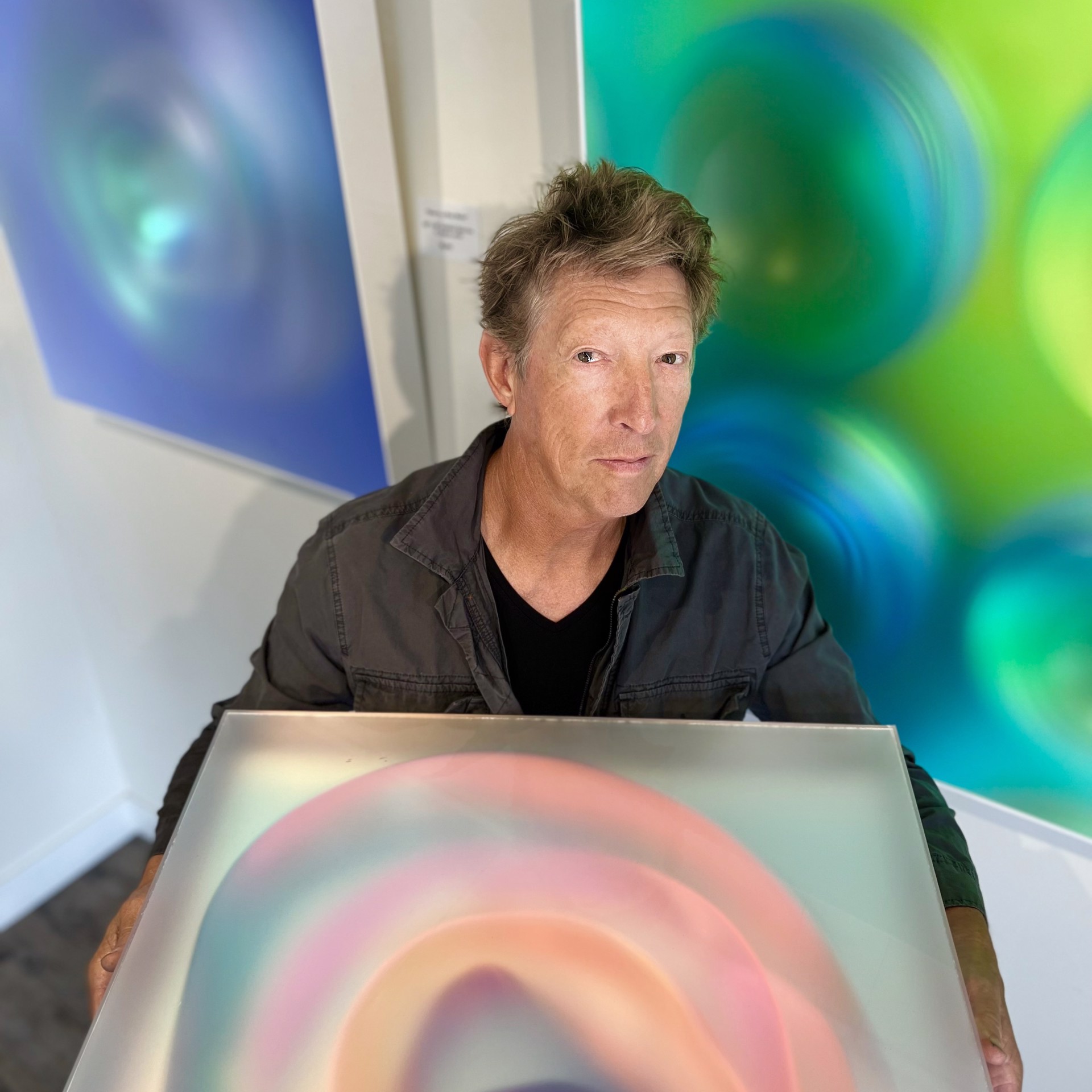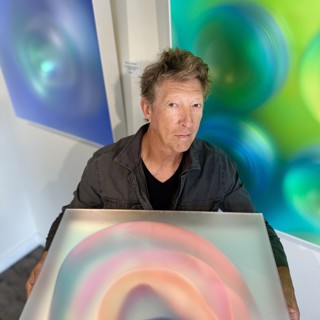 MIXED MEDIA, ACRYLIC, POLYMERS, AND POLYESTERS
CALIFORNIA, USA
C. Dutch is a graduate of Art Center College of Design and has received numerous awards and acknowledgments for his photographic achievements. His inventiveness and constant experimentation with many forms of lighting lead him to create many eye-catching images for several Fortune 500 companies. C. Dutch transitioned into an inventor/product developer, with over a dozen patented lighting devices for photographers and consumers.
After five years of experimentation of combining his passion for science and natural phenomenon he creates art that captivates and opens the mind to discovery.

C. Dutch creates works that emphasize experimentation, exploration, and play. He uses materials such as handmade optics, polymer films, acrylics, and resin to explore the formal qualities of light and color. Ironically, the materials were collected and used in his past photography studio. His recent pieces, Arrays, Phototonics, and Botanicals, hover between the realms of painting and sculpture.
Inside the Lucite box composition, light is shaped, bent and sculpted as if a solid, then blended, merged, and projected into an illusion of three dimensionality. This can challenge the viewers' perceptions of light and color leading to an attempt to deconstruct it and solve the complexities of the illusion. The work appears to be a powered light box. It collects and uses available light which in turn is amplified back into the environment and to the spectator. Influences include Southern California art movements such as the Light and Space movement, Finish Fetish aesthetics, and Op art. Each work is uniquely influenced by perceptions such as the physiological effects of light. The work has calm and meditational qualities that invite emotions of strength, inspiration and enlightenment .
Read More
Recently Sold Pieces (COMMISSIONS AVAILABLE)